Zazzle is a free marketplace used by thousands of artists every day to sell their artwork easily. As you know, e-commerce is growing and print-on-demand marketplaces are an excellent option to sell without having products in stock. In this guide we will explain how to sell on Zazzle and we will also give you some tips from our own experience with the platform.
Stay with me as in this article we analyze one by one all the features of this marketplace so you can start selling your designs. Let's get started! 😛
What is Zazzle?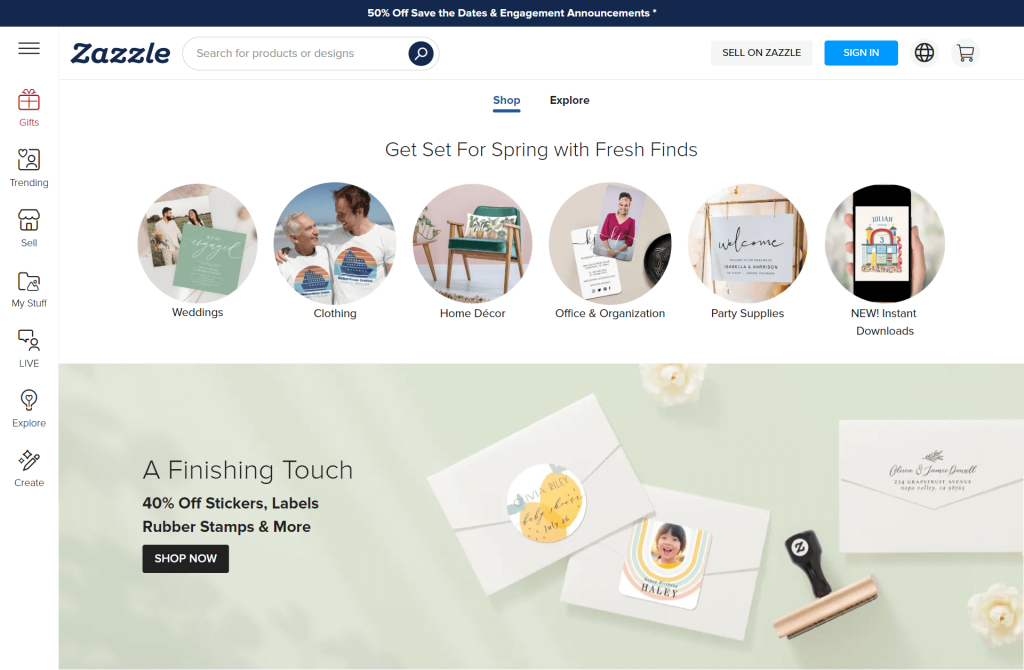 Zazzle is an American marketplace that offers artists from all over the world the possibility of earning money selling their own designs. It was established in 1999 by Robert Beaver and his two sons, Jeff and Bobby, although it wasn't officially launched until 2005.
This company has extensive experience and a structure that has led the company to generate a revenue of USD 428.4 million in 2021. Most of its revenue comes from the US, although it also receives sales from other countries
The company itself claims to have more than 300 million different personalized items, thanks to all the designs uploaded by artists. A very significant evolution since they started their activity in 2005, when they only sold T-shirts and posters.
How does Zazzle work?
Zazzle is a Print On Demand marketplace that enables artists, graphic designers and entrepreneurs to design and sell custom products. Thanks to Zazzle's easy-to-use tools and extensive product catalog, you can upload your creative designs to be printed on a wide variety of items without having to worry about logistics, product manufacturing or customer service.
The advantages of this type of platform is that there are no upfront costs for you, as products are only created when customers place orders. Potential customers land on this platform organically or through marketing campaigns, so you don't have to worry about the visibility of your products either, except for optimizing product pages and offering amazing designs.
That said, now you may be wondering what you need to do to start selling on Zazzle. Here are the basic steps you need to take.
Steps you need to follow to sell on Zazzle:
Sign up on Zazzle and create your first online store (later on you can create many more).
Upload your artwork and apply it to all the products you want, without restrictions.
You shape your product pages within the platform so that it is eye-catching for potential buyers. To do this you must choose a good title, add a persuasive description and choose keywords to tag and position the item within the platform.
Publish your products in the marketplace and wait for someone to make a first purchase.
For each successful sale, you will receive a commission or royalty that will be added to your account balance.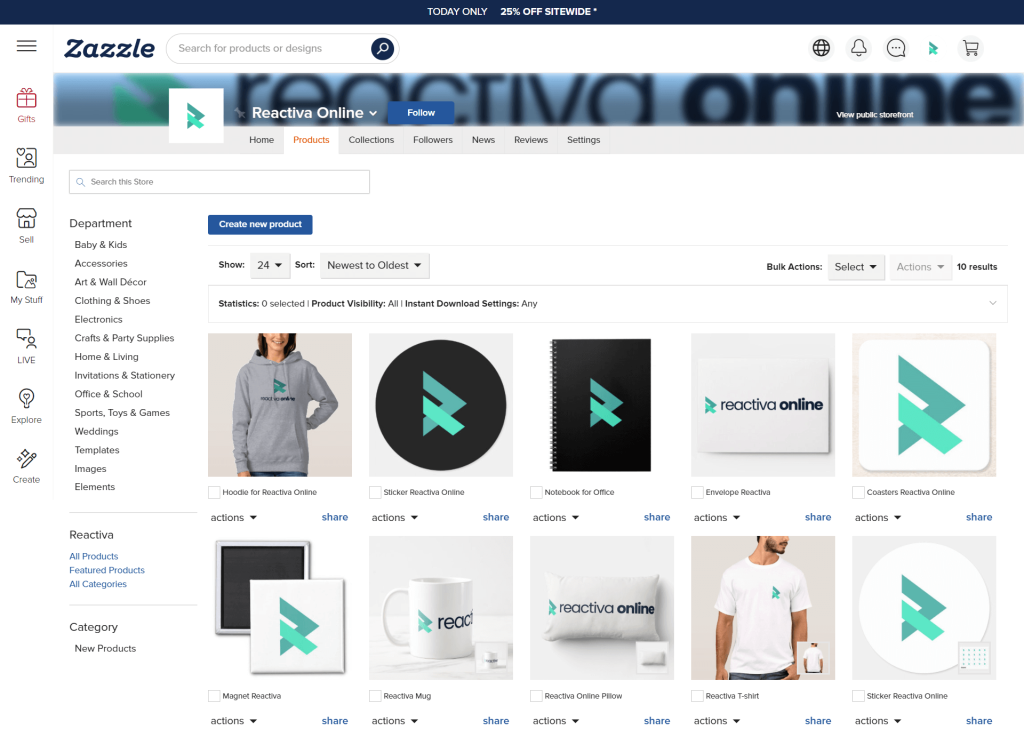 Why should you use Zazzle?
For years now, online sales of Print On Demand (POD) products have become more and more popular. The idea of creating each product once an order is produced is interesting for both manufacturers and vendors.
Both manufacturers and sellers benefit from this system that does not require producing products without knowing what the demand is going to be and tasks are delegated (some are dedicated to design and promote and others to produce and ship). Sounds good for all parties 😎
Another key to having your own designs is to sell them on Zazzle and many other sites. On the one hand you can sell them on other similar marketplaces such as Redbubble or Amazon Merch, where you can take advantage and upload the same designs. We recommend you to take a look at those articles we have created (see below in the alternatives section) where we explain you how to sell on those platforms.
On the other hand, you can also choose to create your own online store (we recommend using Shopify) to avoid that your designs coexist with those of the competition. To do this you can work with some of the best Print On Demand companies like Printful, Printify or Gelato.
Here are a few reasons why it might be worth working with Zazzle:
1. No upfront costs
On this platform there are no costs to sell your designs. Your main task will be to design innovative illustrations that attract attention and connect with the passions of the audience. For each product you manage to sell you will not have to pay anything because the costs related to management, production and shipping are covered by Zazzle.
2. Passive source of income
At first you will have to upload your designs on those products you want to sell, but when you have done so, just wait to receive sales. We recommend uploading a good volume of designs on a specific niche to get visibility.
3. No need to pay for advertising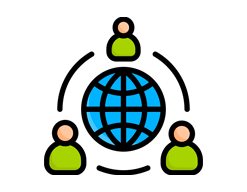 Once you publish your products, they will have the opportunity to appear in the search results within this platform as long as you have done a good job. Therefore, you must correctly tag your products and choose an appropriate title. Likewise, search engines like Google will also index the product pages, and you can get organic traffic.
Zazzle Pros
Many people consider Zazzle the leading platform in the industry, but is it as good as they say? Let's find out by analyzing its main advantages.
Large product variety: This platform has a catalog of more than 500 products. If you make good use of it, you will be able to generate a large number of combinations with each illustration.
Choose what you earn: At Zazzle you choose how much profit margin you want to make on each order. The default royalty rate is set at 5%, but you are free to select how much you want to earn.
Sales reach: This is an online Print On Demand marketplace with a huge audience. In 2021 the platform received more than 30 million visitors.
Available on all mobile devices: Zazzle is one of the few platforms that have created an App to make it easier for buyers and sellers.
Zazzle Cons
Having analyzed the advantages of Zazzle, it's time to check out the disadvantages of using this marketplace to sell your products.
Variable product quality: Zazzle uses different providers to manufacture products. This means that the quality of the products can somewhat vary.
Many competitors: Being one of the leading platforms in the industry comes with a major inconvenience. Each design uploaded to the platform must compete with thousands of designs from other creators.
Limited instructions: When creating a new product, the platform does not notify you in cases where the design's resolution or size is incorrect. This can lead to your customers buying defective items and making returns.
Risk of losing your account: Using Zazzle means being subordinated to the way Zazzle works. You are under the rules of the platform, and therefore you will have less capacity to make decisions as compared to having your own online store. If you go against the policies of this platform you may end up losing your account.
Funds withdrawal: As it usually happens in this type of platforms, the company does not make payments until you exceed the threshold of 50 USD. However, it offers the option to get paid a lower amount by paying a commission of 2.50 USD.
What products can you sell on Zazzle?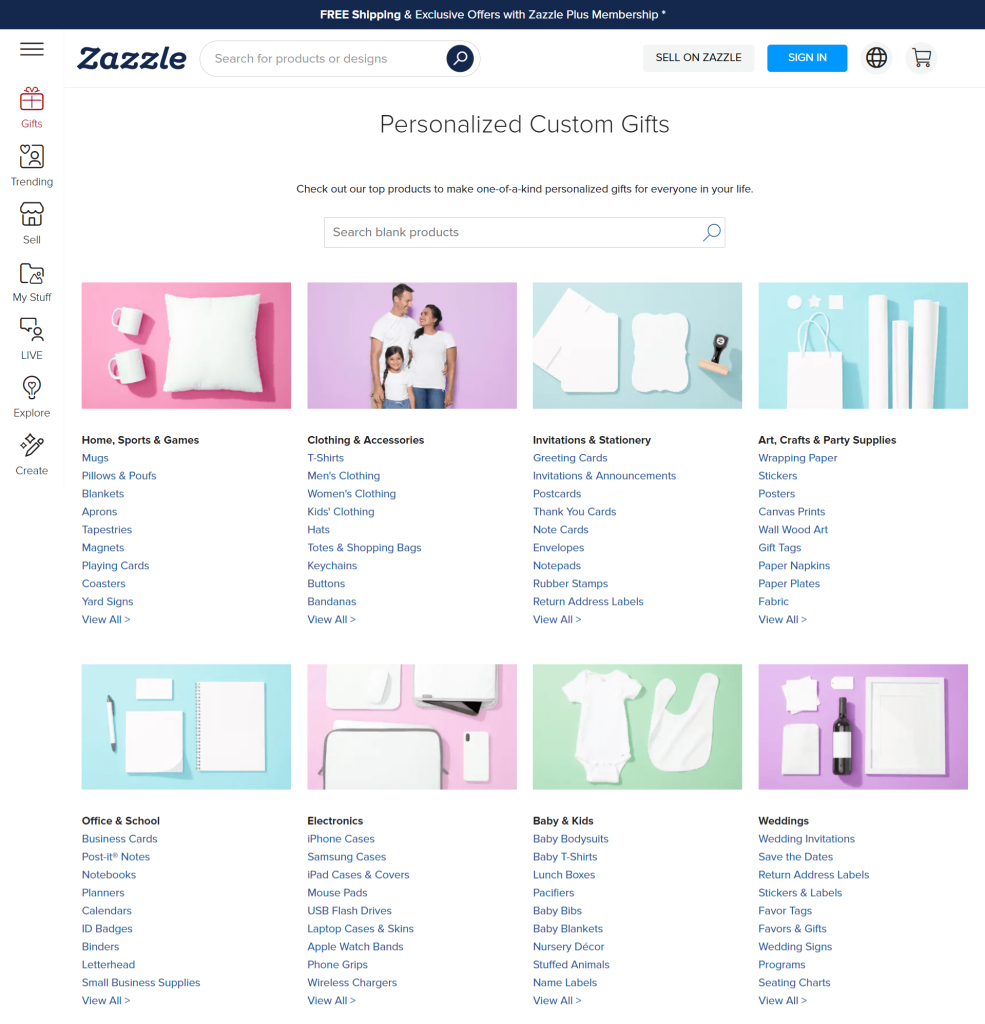 Zazzle offers a wide range of products that you can customize and adapt to your designs. This marketplace offers the widest range of products with more than 500 items.
If you think that your designs can adapt well to different formats and products, it is recommended that you adjust them to the largest number of products in order to increase your chances of selling.
What products can you find at Zazzle?
Clothing: Long and short-sleeved t-shirts, tank tops, hooded and non-hooded sweatshirts, shoes, pants, socks, polo shirts, jackets, sportswear, bags, hats, watches, jewelry and all kinds of accessories. Available for both men and women of any age.
Corporate stationery: Stamps, notebooks, notepads, cards (gift cards, advertising cards, discount cards, etc.), flyers, menus, labels, gift wrap, posters, advertising posters, tarpaulins, pens, etc.
Home and personal care: Posters, canvases, prints, clocks, mugs, bottles, bed linen, towels and kitchen and bathroom accessories, as well as pet accessories.
Complements and assorted objects: Mobile phone, iPhone and iPad cases, USB flash drives, smartwatch straps, magnets, phone rings, puzzles, playing cards, musical instruments, cushions, topple tower and stickers,
School and office supplies: Folders, calendars, agendas, labels, notebooks, writing materials, signs, blackboards, trophies, etc.
Children and babies: Blankets, children's decorations, food accessories, baby and children's clothing, invitations, children's stationery, etc.
The best-selling products on Zazzle are a proof of the platform's versatility and its appeal to a wide range of customers. Below is a list of the best-selling items.
What are the best-selling products on Zazzle?
T-shirts
Mugs
Greeting cards
Stickers
There is no doubt that both t-shirts and mugs are among the best-selling products on Zazzle, so creating designs adapted to these products can be a great idea. On the other hand, greeting cards and stickers are also in high demand.
Pricing and profit margin when selling on Zazzle
If you join as a seller on this platform, you can decide the profit margin of your products. This is a positive thing in the sense that it gives you flexibility, but at the same time your prices will coexist with those of your competitors, so a high price could mean that you lose sales. Zazzle recommends a percentage between 10% and 15%, with 12% being the average among all creators.
On some low-cost items, such as stickers, setting higher margins of 50-100% can be a good idea and does not necessarily affect sales. To change the commissions you only have to modify it when you create a new product. At the bottom of the page you will see the section where you can enter your percentage.
Typically, the average price for textile products on Zazzle is between $13 and $24, although other types of products can range widely from $2 to $300. From these base prices, the commissions you are going to get will be applied. For example, if a T-shirt has a base price of $15 and you want to get 20%, its final price will be $15 + $3 = $18.
How to sell your designs on Zazzle?
You already know how this platform works, but now the most important part is how to sell on Zazzle. At this point, without a doubt, the most important thing is to generate a large volume of designs to be able to upload them to the platform and start selling. Here are some ways to do it.
1. Choose a market niche
The first thing you should keep in mind when accessing this platform as a seller, is that you will find a lot of competition. Therefore, it is essential that you create the best designs around a specific topic or niche in order to achieve certain visibility with your designs. If you create very varied designs oriented to very different profiles of people, it is likely that you will not have a good visibility. For this reason, I recommend that you focus on a specific market segment.
On the other hand, specializing in a specific topic, niche or category can be the way to differentiate yourself from the rest of your competitors. In this way, if you manage to attract the attention of buyers thanks to exceptional designs on a niche that arouses passions, you will be closer to success.
⮕ We recommend you to read 35 Best Print On Demand Niche Ideas
2. Market your own designs
Once you have selected the niche you are going to target, it's time to think about creating the illustrations on your own or delegating that task to a professional.
If you are experienced in creating illustrations and you are good with graphic design tools, you will only need time and, of course, motivation. I recommend using tools like Canva, Envato Elements or Vecteezy that allow you to download artwork that you can use in your designs.
Also, don't forget that your designs must be unique and original. That is to say, you can't download designs from these tools and then offer them for sale through companies like Zazzle, you will have to modify them and make a design of your own. You can learn more about the features and conditions of use of these tools.
3. Hire a graphic designer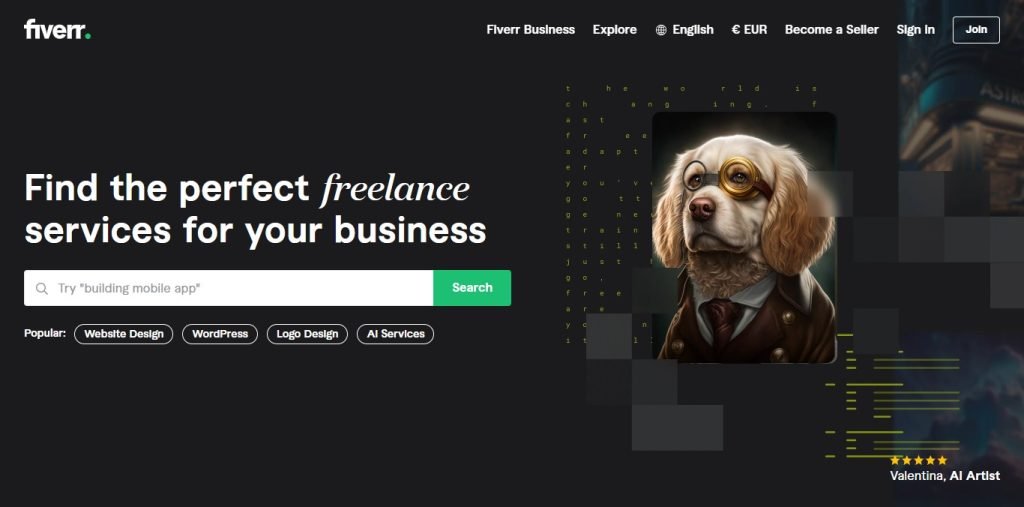 If you don't have time, don't master graphic design and want to go faster, you can think about hiring graphic design services so that someone can do the designs for you. When I discovered platforms like Fiverr and Upwork and started outsourcing designs, I was able to get a good volume of creations and thus scale the possibilities of selling.
Thanks to these types of platforms, you can find designers to create illustrations for a small fee, who will work from $5-10 per illustration, although the best designers are more expensive and will not work for less than $20-30 per design.
After years of using this platform, I can assure you that it is the cheapest and fastest option you will find. Many designers are highly-experienced and do thousands of designs for their clients. If you decide to use them, I advise you to first compare similar services from several designers on the platform and then choose the option you like best.
The services or professionals that have better ratings are likely to be of higher quality, although there are always good designers who are just starting out and do not yet have many reviews.
Zazzle alternatives
Discovering how to sell on Zazzle may have opened your eyes to the potential of Print On Demand. Here I bring you the best alternatives to Zazzle that work just as well and where you can also sell the same designs and thus expand your sales possibilities.
1. Sell on other marketplaces
If you are going to enter this market, why not have maximum visibility? Consider selling your designs in several marketplaces and get more revenue for a similar effort.
Redbubble is one of the largest marketplaces in the industry with approximately 70 products available. It was founded in Melbourne in 2006 and today is a platform used by millions of people around the world thanks to its volume of designs and competitive prices.
⮕ Read our guide about how to sell on Redbubble
Spreadshirt has been operating in the Print On Demand market for more than 20 years and has become the most experienced company. It was founded in Leipzig (Germany) in 2002 and nowadays allows you to sell your designs on a multitude of products.
⮕ Read our guide about how to sell on Spreadshirt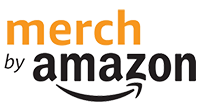 Amazon Merch on Demand is the POD division created by the largest marketplace on the planet, Amazon. It offers the possibility to sell your designs by offering a reduced product catalog, but provides a great confidence to buyers.
⮕ Read our guide about how to sell on Amazon Merch on Demand
2. Sell on your own online store
As we mentioned before, one of the most important cons of selling on Zazzle is that you don't have control over the customers and there is competition among the sellers within the platform. Also, profit margins can be set based on your preferences, but if they are too high, buyers may prefer to buy other, cheaper products from your competitors.
If you choose to create your own online store, you will be able to increase the margins and, when users visit you, they will only see your products and not those of other competitors. To create your store, you will have to choose between different e-commerce platforms and then integrate your Print On Demand provider. The most complete tool, and the one we recommend is Shopify and other interesting tools are Wix eCommerce and Jimdo.
To sell your items, you must integrate a Print On Demand (POD) service provider into your online store. From the vast majority that exists, in our experience, the best ones are Printful, Printify and Gelato.
Summary and conclusions
Undoubtedly, Zazzle is a platform with great potential. Its large catalog, with more than 500 products, and a large number of visitors are factors to be taken into account. In addition, many opinions about Zazzle point to an upturn in its popularity in the coming years as a leading platform in the market.
All that, together with good profit margins, makes Zazzle an option for all those people who want to get started in this business. If you are going to sell on Zazzle, we recommend that you can also sell in parallel on platforms such as Redbuble or Amazon Merch. The possibility of creating your own online store is also interesting due to greater control over your customers, although it also requires more effort and dedication.
Want to Learn More?
Frequently Asked Questions
What are the different ways to make money with Zazzle?
You have three options: You can join as a designer, affiliate or manufacturer. You may not be interested in the last one because it is designed for companies with the infrastructure to create the products.
Is there a fee to create an online store on Zazzle?
Not at all. This platform does not charge for use if you are a designer. Zazzle will pay you for each product sold with your design.
How many designs can be uploaded to the platform?
As many as you want or have designed. The only thing you need to worry about is having the copyrights for each artwork.
Can I use my designs in different marketplaces?
Yes, you can and you should. This will allow you to maximize your chances of selling online. Other recommended marketplaces are Redbubble, Merch by Amazon and Spreadshirt.